Denise Spencer Announces Retirement in 2019
Posted on July 10th, 2018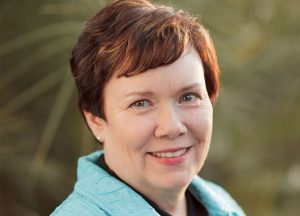 Denise Spencer, President and CEO of Community Foundation of the Lowcountry, has announced her intention to retire at the end of its next fiscal year, June 2019 and to begin a new chapter in her life's work.
Under Denise's leadership, the Community Foundation has more than doubled its combined assets to over $72 million.  The number of component funds served by the Community Foundation has grown to 350 and grants/scholarships made since inception in 1994 now total $71 million. During Denise's 12-year tenure, the Community Foundation's impact in strengthening our local nonprofits and communities has continued to grow. She envisioned a time when all residents of Hilton Head Island would finally have access to public sewer, and she led the Community Foundation into a public/philanthropic partnership to make it happen. Under her watch, we have successfully navigated a biennial public art exhibition, responded to two hurricanes in two years with immediacy and efficiency, and leveraged collaborations to increase impact. All of this has helped the Community Foundation to become an anchor institution in our region, serving hundreds of nonprofit organizations and donors.
"Denise has always believed that 'service is at the heart of a strong community,'" said John Weymouth, past board chair of the Community Foundation. "She seeks tirelessly to improve the lives of those less fortunate and has taken the Community Foundation to another level during her tenure."
To build upon the expertise and high service levels that the Community Foundation already provides, a national search will be conducted for the new CEO.
"Community Foundation of the Lowcountry will celebrate its 25th anniversary in 2019," said current board chair, Jim Allhusen. "We look forward to it also being a year in which we celebrate Denise's many accomplishments and in which we welcome a new CEO who will build upon that success.  We thank Denise for her commitment to this community and wish her well as she begins the next chapter of her life."
Click here to read Denise Spencer's heartfelt "letter to the community."
The Board of Directors of Community Foundation of the Lowcountry
Deprecated
: Function previous_post is
deprecated
since version 2.0.0! Use previous_post_link() instead. in
/home/dh_se6366/scgrantmakers.com/wp-includes/functions.php
on line
5453
← Previous
Deprecated
: Function next_post is
deprecated
since version 2.0.0! Use next_post_link() instead. in
/home/dh_se6366/scgrantmakers.com/wp-includes/functions.php
on line
5453
Next →