The Duke Endowment Names New Associate Director
Posted on January 4th, 2017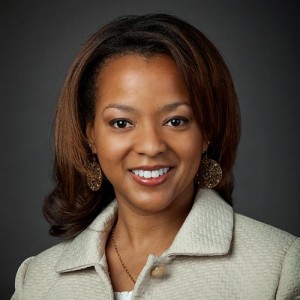 Jan. 3, 2016 – Tamika D. Williams has been promoted to Associate Director of The Duke Endowment's Child Care program area.
Williams joined the Endowment in 2011 as a program officer in Child Care after working professionally as a Master's Level Social Worker in child welfare for 13 years. Her career included working at the N.C. Department of Health and Human Services Division of Social Services in Raleigh, N.C., and at the Durham County Department of Social Services in Durham, N.C. From 2009 to 2011, she was associate director of the National Resource Center for Recruitment and Retention of Foster and Adoptive Parents at AdoptUSKids, a federally funded project.
Williams received a bachelor's degree in sociology and a master's degree in social work from UNC Chapel Hill. She was born and raised in Kinston, N.C.
Based in Charlotte, The Duke Endowment has distributed more than $3.3 billion in grants since its inception in 1924. Its work in North Carolina and South Carolina focuses on four program areas: Child Care, Health Care, Higher Education and rural United Methodist churches.
The Child Care program area works through accredited organizations and other select nonprofit groups in the Carolinas to help children who are without the benefit of family support – or are at risk of losing such support – reach developmental milestones and prepare for successful transitions to adulthood. Funding supports early intervention, collaborative approaches, and projects that help organizations serve children and their families more effectively. The Endowment focuses on advancing evidence-based, nationally recognized practices that promote child well-being.
Deprecated
: Function previous_post is deprecated since version 2.0.0! Use previous_post_link() instead. in
/home/dh_se6366/scgrantmakers.com/wp-includes/functions.php
on line
6031
← Previous
Deprecated
: Function next_post is deprecated since version 2.0.0! Use next_post_link() instead. in
/home/dh_se6366/scgrantmakers.com/wp-includes/functions.php
on line
6031
Next →