The Spartanburg County Foundation Welcomes New Director of Finance
Posted on August 30th, 2016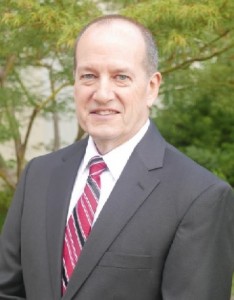 SPARTANBURG – After an extensive search for a finance professional, The Spartanburg County Foundation is pleased to announce that Randy F. Jones has joined the Foundation Team as Director of Finance.
Randy is a Certified Management Accountant (CMA) and brings a broad knowledge of financial and business planning, accounting, and financial analysis. He also brings expanded experience in leading the implementation of internal management software systems.
Randy has extensive experience in leading financial processes in both the nonprofit and for-profit sectors. Randy most recently worked for ReGenesis Healthcare, where he was a crucial asset to the Finance Team. He also served as Senior Accountant for Upward Sports for 5 years and as Director of Finance and Loss Prevention for Revman International, Inc. for nearly 20 years. In these roles, he managed finance and accounting functions, coordinated and led on annual external audits, and improved policies and procedures to ensure timely and accurate financial reporting.
Randy is a native of Greer and currently resides in Campobello with his wife Lisa. He serves as a Deacon at Holly Springs Baptist Church and enjoys playing frisbee with his German Shepherd, photography, and fly fishing. Randy began his tenure at the Foundation Monday, August 29, 2016.
Deprecated
: Function previous_post is deprecated since version 2.0.0! Use previous_post_link() instead. in
/home/dh_se6366/scgrantmakers.com/wp-includes/functions.php
on line
6031
← Previous
Deprecated
: Function next_post is deprecated since version 2.0.0! Use next_post_link() instead. in
/home/dh_se6366/scgrantmakers.com/wp-includes/functions.php
on line
6031
Next →