Coastal Community Foundation Announces Betsy Kinsley as Vice President of Development & Stewardship
Posted on November 1st, 2016
Kinsley brings extensive public service experience in government, nonprofits and higher education to the Foundation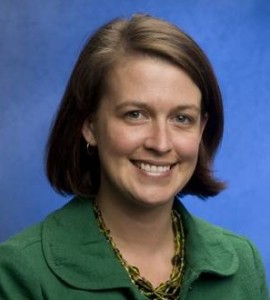 CHARLESTON, SC: November 1, 2016 – Coastal Community Foundation, an grantmaking organization that works with people who want to make a lasting difference through philanthropy in coastal South Carolina, announced today that Betsy Kinsley has been named to the position of Vice President of Development & Stewardship. Kinsley, who has spent all of her professional life in public service, will begin her role in January.
"This position was developed to put a greater emphasis on donor-centric programs and policies and stewardship services. I know Betsy will lead our strong and well-respected team of development professionals to continually improve the donor experience and the communities that we serve," said David Jensen, Board Chair of CCF.
As Vice President of Development & Stewardship, Kinsley will lead the Foundation's efforts to help individuals, corporations and nonprofit organizations reach their philanthropic goals by engaging them with the Foundation and the greater community.
Kinsley, a respected nonprofit leader with an extensive background in development, stewardship, community engagement and foundation operations, joins CCF at an opportune time in our history as the Foundation works to significantly expand its donor base while elevating community convening and impact-focused giving programs across its nine county service area.
Kinsley joins CCF after leading the Incline Village Community Hospital Foundation, Lake Tahoe and its development and stewardship activities as Director of the Foundation and Community Engagement. Before her role at Incline, Kinsley served as chief of staff for two well-respected California State University presidents and the San Diego City Council President. In these roles, Kinsley had numerous responsibilities including development, communications and donor stewardship. In addition, she was successful in building strong bridges and inclusive partnerships with diverse community groups.
Kinsley is also involved in her community by volunteering as a member of the Tahoe-Incline Rotary Club, Association of Fundraising Professionals chapter, elementary school PTA, AYSO youth soccer board and Chamber of Commerce organizations.
"I am excited to join CCF," Kinsley said, "I'm eager to work with the inspiring staff and board members that I have already met, and the many others I have heard such glowing reports about. It is a privilege to have this opportunity to help improve the lives of all of the people in our service area of coastal South Carolina.
"Access to quality education, smart community economic development and a holistic view of sustainability – these are causes that I am passionate about and why I have joined CCF," Kinsley said.
Kinsley is a graduate of the University of Richmond, with a Bachelor of Arts in International Studies and Spanish, earned her Juris Doctorate from the University of San Diego School of Law and is a California licensed attorney. She also has many family members who live in the Charleston area.
Kinsley is looking forward to relocating to the area and will reside on James Island with her husband, Cole, and two school-aged children.
About Coastal Community Foundation: Coastal Community Foundation empowers individuals, families and organizations to make a lasting impact through permanent, endowed funds for charitable giving. The Foundation serves Beaufort, Berkeley, Charleston, Colleton, Dorchester, Georgetown, Hampton, Horry and Jasper counties. To learn more, go to www.coastalcommunityfoundation.org or call (843) 723-3635.
Deprecated
: Function previous_post is deprecated since version 2.0.0! Use previous_post_link() instead. in
/home/dh_se6366/scgrantmakers.com/wp-includes/functions.php
on line
6031
← Previous
Deprecated
: Function next_post is deprecated since version 2.0.0! Use next_post_link() instead. in
/home/dh_se6366/scgrantmakers.com/wp-includes/functions.php
on line
6031
Next →