Kim Kord added to Community Foundation of the Lowcountry Board of Directors
Posted on November 14th, 2016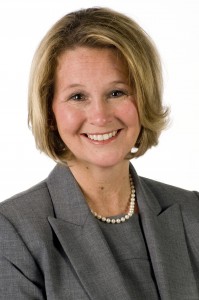 Kim Kord has been elected to the board of directors of Community Foundation of the Lowcountry. She currently serves as executive vice president and manager of CoastalStates Bank's commercial lending operations in Hilton Head, a position which she's held since 2009. Prior to that, Kim held positions of increasing responsibility at National City Bank of Indiana (now PNC) in Indianapolis. Kim left that organization as executive vice president and division manager of their commercial real estate division.
Kim's past community involvement includes board membership with American Liver Foundation, Pleasant Run Children's Home, BOS Community Development, United Way of Central Indiana and YWCA of Central Indiana.  In Hilton Head, she serves or has served on the boards of Indigo Run Community Owners Association and Broad Pointe Owners' Association. For many of these organizations she has served as treasurer.
Kim graduated with a Bachelor's degree in business, with a major in finance and a minor in economics, from Indiana University in Bloomington, Ind.
Kim and her husband, Randy, have resided in Hilton Head for over 11 years.
Since 1994, Community Foundation of the Lowcountry has been connecting people, resources and needs by helping build stronger communities and assisting donors in making a difference through charitable giving. With more than 300 charitable funds, combined assets totaling $63 million and grantmaking and scholarships reaching $58 million, Community Foundation of the Lowcountry is the largest source of unrestricted philanthropic resources dedicated to Beaufort, Colleton, Hampton and Jasper Counties.
For more information contact us at (843) 681-9100 or visit our website at www.cf-lowcountry.org.
Deprecated
: Function previous_post is deprecated since version 2.0.0! Use previous_post_link() instead. in
/home/dh_se6366/scgrantmakers.com/wp-includes/functions.php
on line
6031
← Previous
Deprecated
: Function next_post is deprecated since version 2.0.0! Use next_post_link() instead. in
/home/dh_se6366/scgrantmakers.com/wp-includes/functions.php
on line
6031
Next →