Nicholson named president of Self Family Foundation
Posted on April 9th, 2020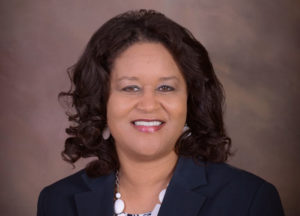 The Self Family Foundation announced formally in a press release Wednesday the succession of Greenwood's Mamie Nicholson as the foundation's president as of July 1, following the upcoming retirement of Frank Wideman III from that post. Wideman's retirement was announced by the foundation April 3.
Nicholson assumes the foundation presidency after previously serving as its program officer. She started in that role in 1996.
The press release says Nicholson has been working with the Self family since 1977, first joining Greenwood Mills as an administrative assistant in the textile mill's human resources department. It goes on to say, in 1980, Nicholson transitioned to the legal department and began assistance to the Self Family Foundation, a philanthropic organization with areas of emphasis in education, community wellness, arts, culture and history.
Organized in 1942, the Self Family Foundation has been part of the Greenwood community for five generations. To date, the Foundation has awarded more than $70 million in grants to improve the quality of life for the citizens of Greenwood and the state of South Carolina.
"Naming Mamie (Nicholson) the president of the Self Family Foundation was an easy decision, because, frankly, she's the best person for the job," J.C. "Jay" Self III, chairman and trustee of the foundation and president and COO of Greenwood Mills, is quoted in the press release. "She knows our organization inside and out and has been with our family for a long time. She is well-respected in the Greenwood community, has mentored many of our local nonprofit leaders and is highly connected to many of the organizations we support. We are confident she will continue to engage others in the community to effectively put our dollars where they will do the most good." Nicholson is a Greenwood native, graduate of Greenwood High School, Piedmont Technical College, Limestone College and the Council on Foundations Institute for New Staff.
She is also a graduate of Leadership Greenwood, Leadership South Carolina, the S.C. Diversity Leaders Initiative at Furman University and Rotary Leadership Institute. Nicholson earned certification in advanced proposal analysis from The Grantmaking School at Grand Valley State University and nonprofit management from Winthrop University.
She is a founding member of the Greenwood Women's Leadership Council, Greenwood's Nonprofit Council, Greenwood County Community Foundation and Greenwood Women Care. Nicholson was named a 2010 Small Business Champion for Women in Business by the Small Business Administration, receiving recognition from the state Senate and the state House of Representatives, and was named the WLC Woman of Excellence in 2014. She is a member of the Rotary Club of Greenwood, where she serves as Leadership Chair and is a Paul Harris Fellow. She is also a Trustee Emerita of Lander University and a member of Self Regional Healthcare's board of trustees.
She is married to state Sen. Floyd Nicholson and they have three sons.
For grant application guidelines and procedures visit selffoundation.org.
Deprecated
: Function previous_post is deprecated since version 2.0.0! Use previous_post_link() instead. in
/home/dh_se6366/scgrantmakers.com/wp-includes/functions.php
on line
6031
← Previous
Deprecated
: Function next_post is deprecated since version 2.0.0! Use next_post_link() instead. in
/home/dh_se6366/scgrantmakers.com/wp-includes/functions.php
on line
6031
Next →