The Duke Endowment Names New Digital Communications Strategist
Posted on January 19th, 2017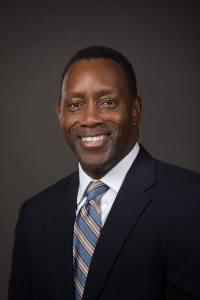 Jan. 17, 2017 – Eric Frazier is the new digital communications strategist at The Duke Endowment.
A former associate editor of the editorial pages at the Charlotte Observer, Frazier will be in charge of expanding the Endowment's communications efforts through social media and website content. He'll also support the foundation's major grantmaking initiatives, working with staff and grantees on communication strategies.
A native of Walterboro, S.C., Frazier began his career as a staff writer at The Charleston Post and Courier in Charleston, S.C. He joined the Charlotte Observer in 1998 as a senior staff writer and served as the newspaper's digital media and tech columnist. He also worked as assistant metro editor and business columnist before moving to the editorial pages in 2014.
Frazier holds a Bachelor of Arts from the College of Charleston and a Master of Science from the Columbia University Graduate School of Journalism.
Based in Charlotte, The Duke Endowment is one of the largest private foundations in the Southeast. Its work in North Carolina and South Carolina focuses on four program areas: Child Care, Health Care, Higher Education and rural United Methodist churches. It has distributed more than $3.4 billion in grants since its inception in 1924.
The foundation shares a name with Duke University and Duke Energy, but they are separate organizations.
Deprecated
: Function previous_post is
deprecated
since version 2.0.0! Use previous_post_link() instead. in
/home/dh_se6366/scgrantmakers.com/wp-includes/functions.php
on line
5453
← Previous
Deprecated
: Function next_post is
deprecated
since version 2.0.0! Use next_post_link() instead. in
/home/dh_se6366/scgrantmakers.com/wp-includes/functions.php
on line
5453
Next →